April Clemmer leads the Old Hollywood Walking Tour
On the streets of Hollywood, you can find April Clemmer clad in vintage Hollywood garb narrating to a crowd about the sights around her. Clemmer is the guide of The Old Hollywood Walking Tour where you can explore notable landmarks and learn about the area's rich history.
Originally from the small town of Lincolnton, Georgia, Clemmer made her move to the big city 10 years ago to pursue a career in acting like the Hollywood stars before her. In her quest to learn how to break into the entertainment industry, Clemmer read the biographies of iconic actresses like Marilyn Monroe, Audrey Hepburn, and Grace Kelly.
"I started doing it for fun, but I was building up this huge base of knowledge," Clemmer says. "Eventually I got into books about the city and the rise of the entertainment industry and knew I had to share all this information with someone."
Finally in May 2017, Clemmer partnered with Hollywood Heritage to lead her first-ever walking tour. The tour, which covers the history of Hollywood from 1886 through 1960, begins at the Hollywood Property Owners Alliance and ends at Larry Edmunds Bookshop. Other stops include: the longest continuously operated restaurant in the neighborhood, architecturally iconic buildings not open to the public, a visit to the Hollywood in Miniature display, which is a small scale replica of the city in the late 1930s, and more.
"I want to get people excited about Hollywood and what used to be here," Clemmer says. "It's such a glamourous place and by educating more people on the past, I know we can relive that Golden Age atmosphere."
Clemmer leads about three to four tours each month, but also accommodates special requests as needed. Tours cost $25 per person and run from an hour-and-a-half to two-hours. To reserve your spot, visit onlyinhollywood.org.
FAVORITE FINDS IN HOLLYWOOD
Restaurant(s): The Hollywood Roosevelt, Miceli's Italian, and Boardner's by La Belle
Book Store: Edmunds Bookshop… it's where I built my wealth of knowledge!
Current Book: The Speed of Sound: Hollywood and the Talkie Revolution by Scott Eyman
Vintage Store: Iguana Vintage on Hollywood Boulevard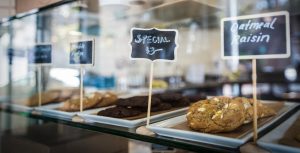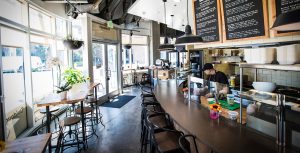 Last modified: November 26, 2018